This post really could have been titled 'All I Want for Christmas 2018', but firstly that sounds a bit selfish and secondly I thought this might actually be a useful tool for people who are a little stuck for gifting ideas for their girlfriends, sisters, friends etc
As someone who spends half their life managing a well known footwear store in a well known shopping centre, I am bombarded daily with new products, marketing campaigns and window displays, and that's before I even get to work.
I often have a wander round on my break to see whats new and at this time of year to get gifting ideas for friends and family.
So without further ado, here's my ultimate Christmas 2018 gift guide for the Disney loving lady in your life
1. Primark Mickey Mouse Pyjama Set £10
If you have a Disney fan in your life and you are stuck for gift ideas this year, then head to Primark..Now!
They have some of the best Disney clothing and accessories this side of Disney Springs. You will easily find something to put under the tree, but my favourite is this pyjama set, for a mere tenner! £10. Now there's not many places you could get a pyjama set for that price. And don't let it put you off. I have had numerous sets since the whole Primark/Disney collab took off and they are super soft and they wash well.
Once the Christmas rush starts, I don't think this stuff will hang around long so get beat the crowds and stock up now.
2. Victoria's Secret Holiday Onesie £49.95
This super cosy and super cute onesie comes in a variety of prints, including a pink doughnut one, but this 'Fairisle' print is definitely my favourite. Even if you can't make it to Mickeys Very Merry Christmas Party, you will still feel festive in this!
3. Benefit Brow Kits £31.50
I was converted to benefit brow shaping and products a few months ago now after visiting my local benefit counter and I haven't looked back since. Benefit have so many cute gift set ideas but if you can't decide which one to choose I would say go for the brow kits, they should be a staple in any wannabe Disney Princesses make up routine.
4. Ted Baker Lifestyle Lunch Box £26 (House of Fraser)
This is the perfect gift for a Disney Princess who takes her lunch to work everyday, or even for those who want to start. It has 2 compartments for all you snacks as well as cutlery for all those new year resolution salads we'll be eating!
5. Lush Snow Fairy Gift Box £24.95
Is it even really Christmas without a bit of this lush cult classic? Every year lush bring out new goodies for us to try and this years snow fairy jelly bomb is a must have! It turns your bath into a sparkly pink jelly pool and leaves you silky, soft and sparkly after.
6. Marc Jacobs Hair Bobbles £40 (Harvey Nichols)
Why should I spend £40 on some hair bobbles I hear you ask?.... because first off she will love you forever and secondly because these little beauties could turn even the most basic of ponies into a belle of the ball hair do. That's why!
7. Fenty Beauty Killawatt Highlighter £26 (Harvey Nichols)
When Fenty Beauty launched, the world went mad. Everybody wanted to get their hands on it. Then it launched in Harvey Nics and the UK went mad all over again.
I don't think there will be a female on earth who wont be hoping to find some Fenty under their tree this year (especially now there's no crazy shipping costs to consider) and this killa highlighter in 'metal moon' is my top pick. To infinity... and beyond!
8. Primark Tinkerbell Trinket Box £7
Primark have done it again. This little trinket box is the perfect stocking filler for anyone who like a bit of Disney around the house. Perfect for storing bits and bobs, jewellery or even memories and keepsakes from your Disney trips.
9. Walt Disney World Mary Poppins Mug £12.99 (Disney Store UK)
I personally like to have things around the house that I know are Disney, but not everybody else would necessarily know is Disney and I think there are a lot of other people who feel the same way.
This Mary Poppins mug is beautifully elegant and feminine, but with discreet detail that only a true Disney fan would really notice and appreciate.
I am currently on a mug buying ban at home as we apparently have too many, but I am hoping somebody else might buy me this one!
and finally, if you really want to spoil somebody, who not get them...
10. Unique, handmade gifts from Etsy
There are a number of really beautiful, small stores and sellers on Etsy who specialise in Disney and Disney Parks products. Some even offer custom designs for one of a kind pieces.
These guys specialise in Disney Parks scented candles. Whether you want to remind her of your first Disney resort or your favourite ride, you can choose from beautiful candles in glass jars, reed diffuser's or wax melts. 'The Grand' which smells just like the Grand Floridian Resort is a beautiful clean scent that would be perfect in any home, while 'tomb sweet tomb' will take you back aboard that doom buggy in The Haunted Mansion.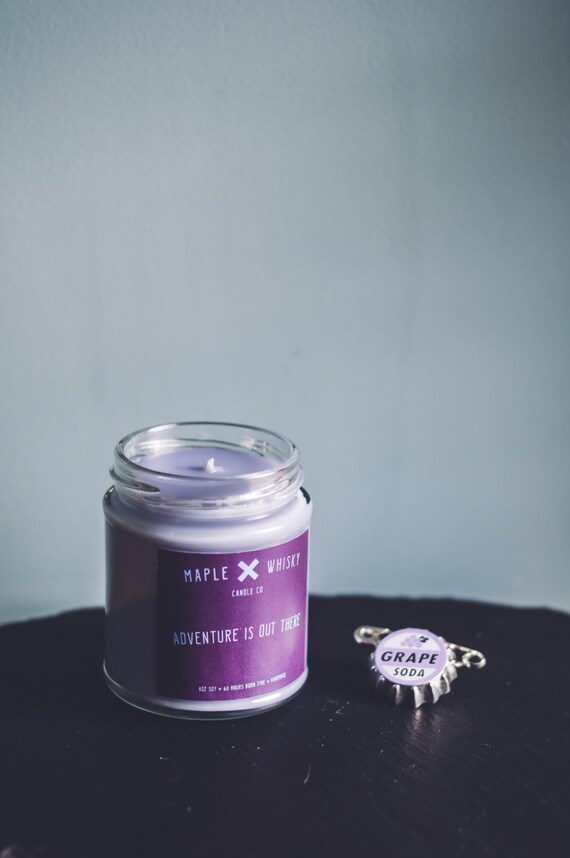 All the decorations in this shop are one of a kind, so you know you are buying something really special. You can use them as tree decorations, or you could even use them as an extra special keepsake gift tag on another present.
They are super sturdy, sparkly and are something you can keep on appreciating year after year on your Christmas Tree.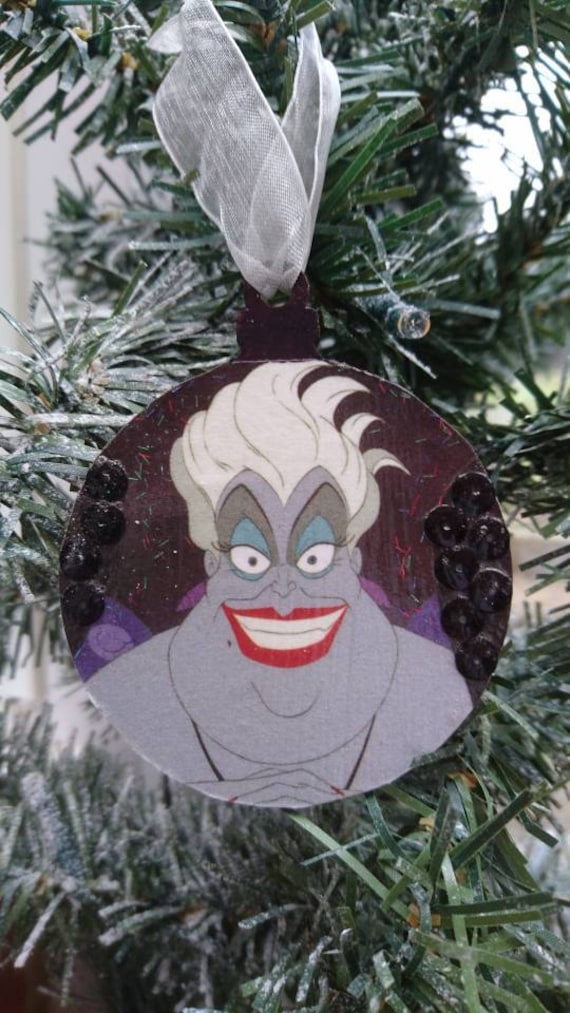 If you have a Disney trip planned in 2018, a custom set of ears would make a truly magical gift, but my favourites are these 'Glitter Bow Mickey Ears' at just £15. The pink bow is super girly and its nice to stand out from the crowd with different ears to everyone else when touring the park.
I might have to get myself a Christmas gift... or 2!